You probably already know that Subaru is considered one of the safest vehicles made in the U.S., and you probably have seen the commercials where parents trust their new teen driver with the family Subaru, as an indication that its safe, but now there is an undeniable truth. The Insurance Institute for Highway Safety (IIHS) recently honored Subaru with seven 2019 Top Safety Awards for the Ascent, Crosstrek, Impreza (sedan and 5-door) Legacy, Outback, and WRX. The manufacturer has achieved a significant level for high safety standards that are well-deserved, due to its continued commitment to innovation and making safety the highest priority for drivers and passengers.
The IIHS has been in existence since 1959 and continues to put a high-regard on providing consumers with fact-based information that is intended to ensure confidence. Through extensive research and analysis of all brands of vehicles, as well as all types of models, the IIHS is focused on reducing the rate of motor vehicle crashes in the U.S., and reduce the number of injuries that occur during a motor vehicle crash. In addition to being relied upon as a consumer-based resource, the IIHS is also involved in making significant changes to policies that affect drivers, as well as providing input for road design and traffic regulations.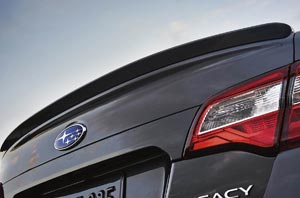 Subaru of America began manufacturing vehicles in the U.S. five decades ago, and the manufacturer has made a concentrated effort to ensure consumers that Subaru's are not only safe but also dependable. Prior to being selected for the IIHS 2019 TOP SAFETY PICK+ award, each Subaru vehicle needed to meet the criteria for a "good" rating with seven tests. The tests conducted by the IIHS included high-speed front and side-impact crashes, assessing seat/head restraint quality, and a rollover test. Other tests were for front-end crash prevention, which each Subaru vehicle needed to receive a rating of "advanced" or "superior." With a commitment to making safety a top priority for its an entire Subaru line-up, the company leads the IIHS TOP SAFETY PICK+ awards. "Each year we continue to improve and innovate the safety features in [all] our vehicles for our customers," said Thomas J. Doll, President and Chief Operating Officer, Subaru of America, which speaks to the manufacturers' unyielding commitment to excellence.
Subaru met the challenge by the IIHS to provide the ideal range of protection during crash scenarios. In addition to equipping a vehicle with an automatic emergency braking system, the IIHS also looks for headlights that provide drivers with more confidence on the road while traveling at night. Subarus are equipped with EyeSight Driver Assist Technology and LED Steering Responsive Headlights, which played a significant role in reaching the status for the IIHS 2019 TOP SAFETY PICK+ award.