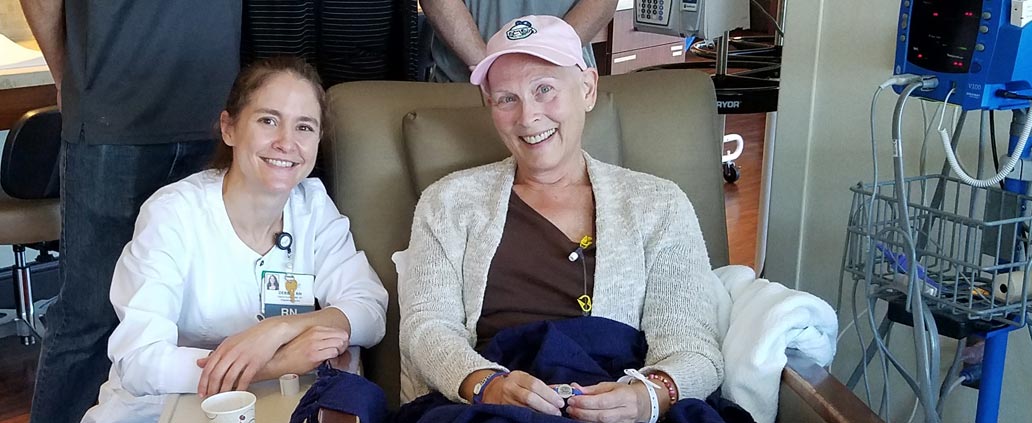 Subaru and the Leukemia & Lymphoma Society (LLS)
Each year, thousands of patients are diagnosed with some form of blood cancer. In 2019 alone, experts predict that more than 176,000 people will develop lymphoma, leukemia, or myeloma. Blood cancers affect people of all ages and affect their loved ones as well. Knowing how stressful and frightening a cancer diagnosis is, Subaru has partnered with the Leukemia & Lymphoma Society (LLS) to bring hope and inspiration to cancer sufferers around the United States. As of June 2019, this partnership is now in its fourth year. To date, the collaboration has delivered thousands of blankets, arts and crafts kits, and messages of hope to cancer patients around the country. So far the Subaru and LLS partnership has delivered more than 100,000 blankets and over 12,000 arts and crafts kits to recipients. With the ambitious goal of delivering more than 43,000 blankets and 9,500 arts and crafts kits to cancer patients across the country, 2019 is the most ambitious year yet for Subaru and LLS. Most of the partnership's efforts take place in the month of June, which is the official "Subaru Loves to Care" month.
Major Breakthrough in Cancer Research
To date, the Leukemia & Lymphoma Society is the world's largest nonprofit organization dedicated to eliminating blood cancers and other serious blood diseases. The LLS was established in 1949. Since then, it has raised over $1.3 billion to combat blood cancers. This financial support has allowed the LLS to fund major breakthroughs in cancer research and the development of new solutions to treat cancer. A number of treatments funded through LLS support are now being used to help patients beat cancer. The organization also provides education, support, hope, and compassion to individuals facing a cancer diagnosis and their families. Each year, ongoing funding for LLS propels cancer research even more, which in turn provides more opportunities for developing treatments.
With each year that goes by, the Subaru and LLS partnership draws even more attraction and support. So far, the campaign has made a positive impact on more than 100,000 cancer patients and their families across the country. The partnership has involved more than 700 hospitals around the United States. More than 500 Subaru dealerships have joined the effort. Some even host fundraising events, such as the "Light the Night" Corporate Walk, which is a popular annual fundraising event held in New Jersey.
For More Information
Delivering hope and promise to thousands of people nationwide, the Subaru and LLS partnership is instrumental in finding new solutions to tackle blood cancers. Those wishing to support the initiative should contact our dealership for more information on how to lend a helping hand.