2017 SUBARU LEGACY 2.5I PREMIUM Owner
10/27/2019
I cannot praise Reliable Imports enough. They diagnosed the problem immediately, correctly, and got it fixed the same day. Austin and the whole team were amazing. We were on a road trip and thought we d have to wait a couple days but they performed a miracle and got us on the road that afternoon. I highly recommend these guys!
Posted to
I would first like to say thank you to everyone who helped me those would me Nathan.blake Jason ace. I differently want to say a very big thank you to Austin in the service department you did try everything to help fix my other car. You guys have been a great help. You have treated me and my husband like family. That's why I am now a member for life. Thanks guys.
Posted to
Hannah Daugherty
10/9/2019
Nathaniel helped me purchase my used Forester from the Pre-Owned Zone. The experience was awesome. He was patient when I couldn't find the right car and helped me track one down after a few weeks of searching. He got me a great SUV and worked to get me the best price. I highly recommend Reliable Subaru! I'm beyond happy with my purchase. I love my 2017 Forester!!
Posted to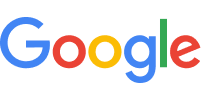 Bought my forester from Mike in late 2017 and was ecstatic to finally have a vehicle I fit in (I'm tall). Handles Missouri weather great and Mike checks in every year just to see how the car and I are doing. I'm sitting here in for service today and I get a call from work that required me across town quickly. Zach and the other service advisors got me over to my business so I could take care of ... 
See More
Posted to