Where Can I Trade In My Car Near Springfield?
Have you been thinking of getting an Impreza, Outback, or Crosstrek? If so, you would probably also like to save money on your next car. Fortunately, we can help out with both. Our dealership maintains an extensive inventory of cars with plenty of new or used car options. We also give you the choice to trade in your current car for a new one. By trading in your car, you can potentially save significant amounts of money on the cost of a new car. At the same time, you'll have a quick and convenient way of disposing of your old vehicle and avoiding the hassle that goes along with trying to sell the car on your own.
There are a variety of advantages to trading in your car through our dealership. It is essentially a fast and easy way to reduce your savings on a new car. In just a few simple steps, you'll swap out your current car for the new or used Subaru you've been eyeing. Sometimes, the transaction can even be completed on the same day. The first step in trading in your vehicle is determining the car's current worth. This is easily accomplished by visiting our website, where you can use a simple online calculator to figure out its rough value. Then, we give you a quote for your car, and you are free to select a vehicle from our new and used inventory.
Once you've settled on a vehicle you like, the final step is completing the paperwork needed to close the deal. We recommend bringing the title to your current car if you have it, as you can hand us the title, and we'll give you the keys to your new car all at once!
How Much Is My Car Worth?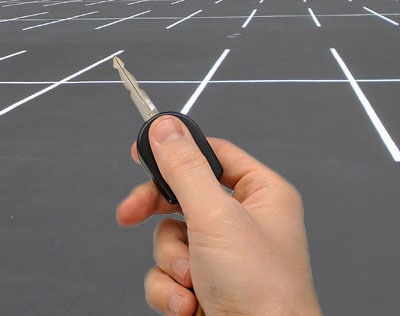 To determine how much money you'll be able to save on a new car, you first must need to figure out your vehicle's worth. We believe in transparency, which is why we strive to make this otherwise complex process easy. To figure out how much money you'll get for a trade-in, go to our website, where you'll find a handy online tool that gives you a quote using the information you enter.
For the most accurate projection of your car's value, we suggest using the most current and accurate information for your vehicle, such as its age, trim level, model, year, and mileage. Your car's factors are compared against cars with a similar description to determine your end estimate. When you bring your car in, we'll also assess its overall condition, impacting the value you will get from a trade-in. If you have questions about our value calculator or how we estimate your car's worth, don't hesitate to contact our friendly and helpful staff for their assistance and advice.
What Can I Trade My Car In For?
Once you know how much money you can earn for your car, you can shop with confidence, knowing your total savings. Maybe the credit you get from your trade-in will help you get the all-new and even more adventurous Subaru Outback. Perhaps instead, you're thinking of getting a pre-owned Forester or a sporty WRX. No matter what kind of car you're searching for, you're always welcome to call, check our website, or stop in to see what's in stock. If you don't see the car you want immediately, check back soon to see if it is available.