The 2022 Subaru Love Promise Community Commitment Award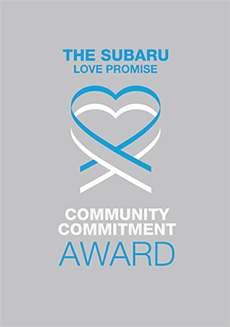 We've been nationally recognized for our dedication to our community and the Subaru Love Promise.
We're honored to receive the 2022 Subaru Love Promise Community Commitment Award. This award nationally recognizes Subaru retailers who are making the world a better place while demonstrating an outstanding commitment to supporting passions and causes in local communities. These efforts are focused in important areas such as the environment, community, health, education, and pets.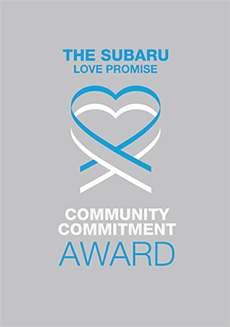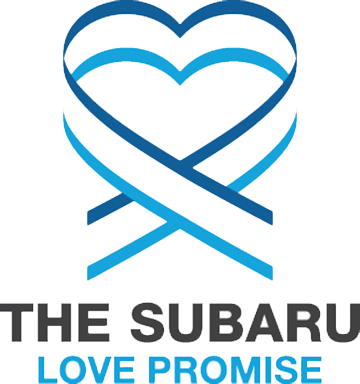 What is the Subaru Love Promise?
Subaru and our retailers believe in making the world a better place and the Subaru Love Promise is our vision of respecting all people. This is our commitment to show love and respect to our customers and to work to make a positive impact in the world.
How is Reliable Subaru dedicated locally to the Love Promise?
At Reliable Subaru we believe in giving back to the community. Our Love Promise can be seen in various partnerships with local charities and non-profits that we work with throughout the year. We're excited and honored to be a part of the Springfield community and to have opportunities to give back to great area causes.
CARE (Castaway Animal Rescue)
Springfield Parks and Rec
Love Promise Stories from Reliable Subaru
Subaru and Reliable Subaru believe in making a positive impact on the communities in which we live and work. We uphold that belief through our Love Promise Community Commitment. Every month, we select inspiring stories from customers and partners from around our area who strive to support our collective commitment and feature them here
Subaru and Families of Sick Children - Bonnie K
For the 3rd year, Reliable Subaru has helped Springfield's two Ronald McDonald House programs through their Share the Love Event. Raising more than $40,600, these funds are providing families of sick children a place to call home during their child's hospitalization. Helping up to 24 families on any given night, the Ronald McDonald Houses specialize in providing a "home-away-from-home", comfort and kindness when it's needed most. We've welcomed nearly 14,800 families since our program began in 1988. Thanks to the generosity of Reliable Subaru, we are able to provide a hopeful, peaceful, courageous place for families. We do our best to take away as many worries as possible so our families can focus on their ill child.
---
Reliable Subaru Loves to Help - The Rare Breed - Coral V
Reliable Subaru, partnered with Subaru of America, honored National Homeless Youth Awareness month by donating 82 blankets to The Rare Breed Youth Outreach Center in Downtown Springfield, Missouri. The Rare Breed is the youth outreach program branch of The Kitchen, Inc. that focuses on ages 13-24. The Rare Breed focuses on displaced youth, by helping them overcome trauma and poverty, so that they are able to go on and lead healthy adult lives.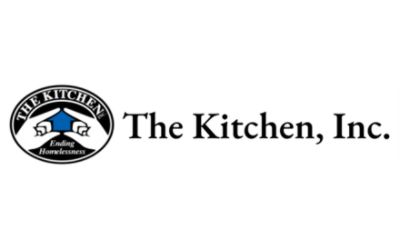 ---
Underdogs Juneau and Brownie Love at Last - LINDAKAY W
This is the story of two dogs that needed love and found it with the help of Reliable Subaru. Juneau, a Catahoula mix dog is beautiful and stunning to see. As we discovered after she was left at our shelter, Juneau is partially blind and fully deaf. She is a very sweet dog and we would not have been able to diagnose these issues with clarity without the help of funds from the Subaru Love Promise promotion. Juneau was adopted to a loving home, that understands her health issues and loves her for who she is in October. Another of our Underdogs is Brownie, a chocolate lab mix dog, around 8 years old. Brownie was found one morning when our staff came to the shelter. Brownie had been left, abandoned in the night tied to our gate. He is a truly loving dog, full of energy like a puppy even though we think he is close to eight years of age. We were able to give Brownie a through vetting, checking him as a senior dog for any issues that come with age, We were able to do this through help from the Reliable Subaru funding from Subaru Love Promise for pets. Brownie found a true loving Forever Home in October. Both of these dogs had issues, Juneau, deaf and partially blind, and Brownie, a senior dog that many shelters would have euthanized. We thank Reliable Subaru and the national Subaru organization for assisting our shelter with vetting costs that helped these deserving dogs go to their loving "Forever Homes".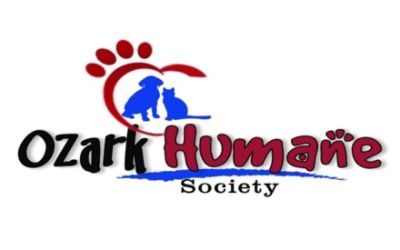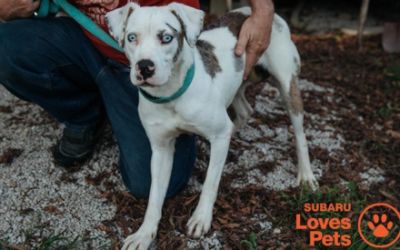 ---
"Home-Away-From Home" - Bonnie K
Reliable Subaru's "Share the Love" Event Provides a "Home-Away-From Home"for Families of Sick Children Every year, hundreds of families find a "home-away-from-home" at Springfield's two Ronald McDonald Houses while their seriously ill and injured children receive treatment at local hospitals. This is only possible because of great people and companies like Reliable Subaru, Subaru of America Inc and of course, amazing Subaru customers! The Ronald McDonald Houses were built on the simple idea that nothing else should matter when a family is focused on healing their child. The Houses help families during one of the most vulnerable and scary times of their lives. Thanks to efforts like the "Share the Love" Event, the Houses are able to take care of families so they can be there for their sick child. On any given night, up to 24 families are staying at Springfield's Ronald McDonald Houses. (PHOTO: The Connolly Family benefited from the Ronald McDonald House near Cox South for more than 100 nights while their son, Jack was hospitalized.)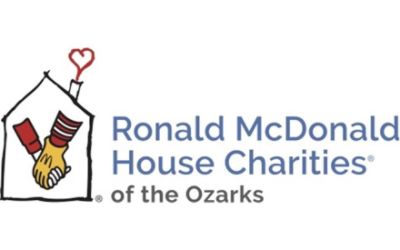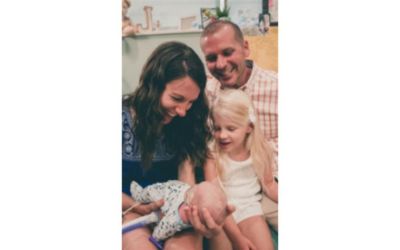 ---
Southwest Missouri Humane Society Food Drive - Rebecca P
During the month of October, Reliable Subaru teamed up locally with the Southwest Missouri Humane Society, to fill a Subaru Outback with their most needed items. The Southwest Missouri Humane Society is the largest NO KILL shelter in Southwest Missouri. They adopt over 3,500 pets into homes every year. They run their shelter on donations alone-no government assistance. Reliable Subaru was honored to be able to help the Southwest Missouri Humane Society. The Reliable Subaru team was able to collect a good amount of food, pet bedding, leashes, and treats!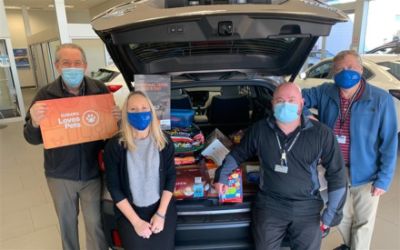 ---
Ozark Humane Society, Harrison Arkansas - LindaKay W
On September 3, 2020, our shelter received a call from the Boone County Arkansas Sheriff, informing us of a hoarding situation in a very rural part of the county. The Sheriff's department as well as the Boone County Prosecutor's office, asked our shelter for help with over 30 dogs and puppies, some chained up, others running loose without food, water, or shelter. We stepped up and helped rescue these abandoned dogs. We were able to get all 34 dogs out in one day, thanks to four-wheel drive vehicles and trailers. All of the 34 dogs were infested with fleas and ticks, starving, and dehydrated. After being vetted, the dogs were shown to have a bacterial infection that required treatment for 3 weeks. We were able to take 12 out the 35 dogs and were able to nurture them back to perfect health. During their treatments, we started preparing the dogs for adoption by making sure they all had their shots and were spayed or neutered. Thanks to Subaru's generous support during the Subaru Loves Pets Adoption Event, we were able to cover most of the costs of preparing these deserving dogs to go to their Forever Homes. Thank you, Subaru, for helping us offer these abandoned and abused dogs a better life filled with love, warmth, and affection. Linda Kay Watters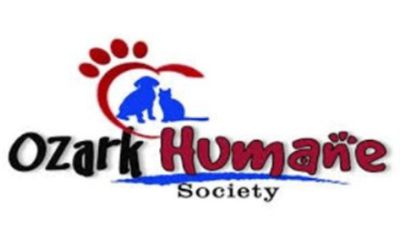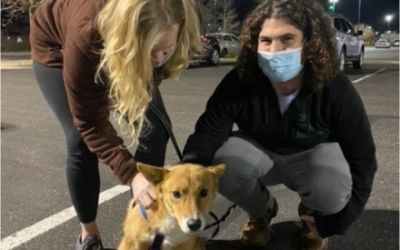 ---
Reliable Subaru donates blankets to homeless youth - Reliable Imports R
Relaible Subaru, along with Subaru of America, honored National Homeless Youth Awareness month, by donating 80 blankets to The Rare Breed. The Rare Breed, is the outreach program of The Kitchen, Inc. The Kitchen was founded by Sister Lorraine Biebel to provide stability to the homeless. The Rare Breed focuses on displaced youth, by helping them overcome trauma and poverty, so that they are able to go on and lead healthy adult lives. On Thursday, November 12, Reliable Subaru donated the blankets in hope that they would provide comfort for the youth.
---
David Harrison Elementary Book Donation - Brittany C
For the third year, we are proud to have partnered with Subaru of America, Inc. and the AAAS - The American Association for the Advancement of Science to donate books to David Harrison Elementary! On Tuesday, October 8th, 2019 we got to deliver the books to the school and read "What Do They Do With All That Poo?" to one of the classes. As you can imagine, it was a HUGE hit with the students!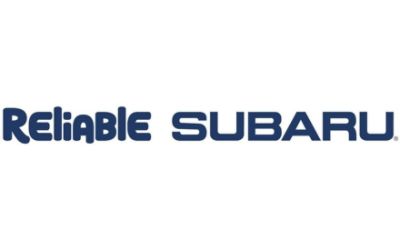 ---
Subaru Shares the Warmth at Chubb O'Reilly - Debbie K
On Tuesday, July 9th, the Gateway Chapter of The Leukemia & Lymphoma Society along with Reliable Subaru rolled up to the front doors of Chub O' Reilly Cancer Center in brand new Subaru's filled with 80 blankets and messages of hope for local cancer patients. Lindsay Schaefer of Chub O'Reilly and many staffers graciously accepted the generous delivery on behalf of their patients. This is the third year that Subaru and LLS have partnered to bring hope and warmth to the patients of Chub O'Reilly. LLS is proud to partner with Reliable Subaru to spread hope, love and warmth to those fighting cancer.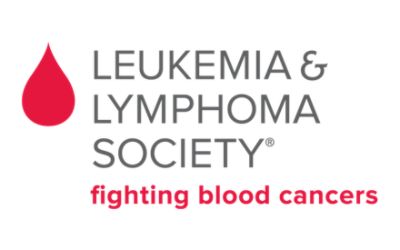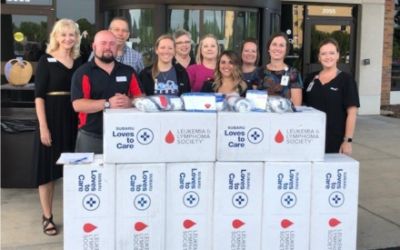 ---
Subaru & LLS Deliver Blankets to Patients - Debbie K
On June 20, 2018 Reliable Subaru and The Leukemia & Lymphoma Society (LLS) partnered for Subaru's Love to Care program and brought blankets, craft kits and messages of hope to cancer patients at the Chub O'Reilly Cancer Center. Nurses lined up to help Brittany Combs, Damon Adcock and Michael Strum of Reliable Subaru along with Debbie Kersting of The Leukemia & Lymphoma Society (LLS) deliver boxes of blankets and craft kits to be distributed to patients at the center. Patient Melanie Noakes commented, "It's great that Subaru is in the community doing acts of kindness. Many times patients are cold and it's nice to have a warm blanket to snuggle up to." The close knit community of patients, doctors and nurses at the Chub O'Reilly Cancer Center were extremely grateful for the donation from Subaru.Thank you Subaru for sharing the love!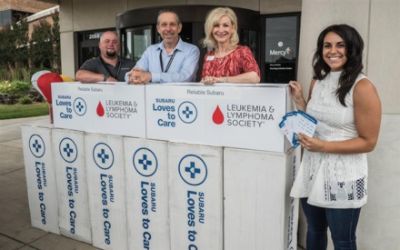 ---