Subaru AC Repair in Springfield, MO
When you get in the car when it is hot outside, you deserve the cool air that your AC offers. However, numerous issues can stand in the way of that refreshing air. From issues with weak airflow to leaks from the AC, these problems put a halt to a properly working air conditioner. Do not spend your summer suffering from heat exhaustion when certified AC repair techs can resolve minor and major problems fast and in a hurry.
Why is My AC Air Warm?
Air conditioning should give you air that is cool and comfortable but sometimes you'll get warm air instead. Undoubtedly, this is a problem that needs to be addressed if you want to get back the cool air. Your system may simply need more freon, could have a freon leak, or there could be issues with the condenser or the evaporator.
What's the Cause of Weak Airflow?

Weak airflow is inadequate when it is hot outside and you want relief from the scorching temperatures beating down. There are a few causes of weak AC airflow. A proper diagnosis ensures the exact culprit is detected and that the problem is resolved. Clogged vacuum lines, condenser problems, and dirty filters are among the causes of weak airflow, though many others also exist.
What's the Cause of an AC Leak?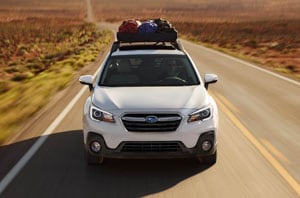 If you notice liquid underneath the car, it could be a freon leak. Formaldehyde, pinhole leaks, and age and wear and tear can all cause leaks. It is important to schedule repair service immediately if you notice a leak. This causes your AC to send out warm air and also poses threat to the environment.
How are AC Leaks Detected?
A black light technique is the most common way to detect an AC leak. Freon has a substance in it that can be detected by the black light. However, there is a Sniffer device that is sometimes used to make the diagnosis as well. Rest assured we'll use the latest and greatest tools to diagnose a leak in your vehicle's AC system.
What's the Cause of Bad AC Smells?
Do you smell bad odors every time you turn on the AC? This is not normal and is a problem you should have experts take a look at. There are a few causes of a smelly AC. Most commonly, mold growth within the compressor or the ventilation system is the culprit. A dirty cabin air filter can also cause unpleasant odors to come to the surface.
Service Hours
Monday

08:00am - 08:00pm

Tuesday

08:00am - 08:00pm

Wednesday

08:00am - 08:00pm

Thursday

08:00am - 08:00pm

Friday

08:00am - 06:00pm

Saturday

08:00am - 06:00pm

Sunday

Closed