Springfield, MO Subaru Dealer Reviews the 2013 BRZ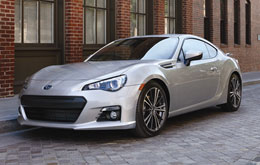 Research from Reliable Subaru on the 2013 Subaru BRZ can be viewed below the video. All Subaru franchises in Springfield, MO aren't the same. At Reliable Subaru, we feel it's our job to equip customers with quality Subaru reviews that set us apart from the typical franchise. To make sensible decisions when it comes to your next Subaru BRZ purchase, don't guess! Each paragraph is loaded with information and BRZ features in way that's easy to understand. As always, Reliable Subaru is available seven days a week to answer any questions you might have. Don't hesitate to call and speak with a representative.
2013 Subaru BRZ Features Video
2013 BRZ vs the Competition - Compare Features & Specs
Compare the 2013 Subaru BRZ against vehicles like the 2013 Hyundai Genesis Coupe, Mazda Miata and the Ford Mustang, and you'll catch that the BRZ wins over the competition in quite a few areas. Get a load of our Quick List below to find out why!
2013 Subaru BRZ MSRP: $24,995
2013 Subaru BRZ Colors: White Pearl, Black Silica, Blue Pearl, Lightning Red, etc...
2013 Subaru BRZ 0-60 MPH in 7.3 seconds
2013 Subaru BRZ MPG: 24 city / 34 highway
2013 Subaru BRZ Body Style(s): Coupe
2013 Subaru BRZ Cargo Space: 7 cubic feet
2013 Subaru BRZ Seats: 4 passengers
Subaru BRZ: Standard & Available Features for 2013
Warranty & Safety Information for Springfield, MO BRZ Owners
Affordable Subaru Service in Springfield, MO, Missouri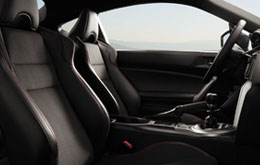 Subaru drivers don't have to go far to find amazing auto repair technicians and authentic OEM made parts. Our Springfield, MO area Subaru repair facility is conveniently anchored by a long list of cities and we give our customers confidence with a 12-month warranty on each job. Keep your BRZ running in peak condition; have it serviced by Reliable Subaru's masterly car repair professionals. We handle a large array of jobs with no trouble, including Subaru windshield wiper replacement, brake pad swaps and, of course, more elaborate tasks like shock and strut repair - and this is just a tiny percent of what we can work on. It's unquestionable - to get economical prices and gurus Subaru repairs, Reliable Subaru should be your first choice when deciding on a Springfield, MO auto center. For instantaneous savings, check out coupon specials at the ensuing link.