Impreza Update from Springfield, MO Subaru Research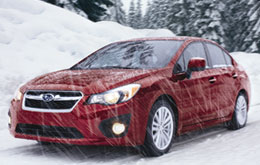 We take the time to write research and reviews on the Subaru Impreza, because we know your next Impreza purchase is important. Don't stress out over your next purchase; look to the premier Subaru dealership in Springfield, MO for thoroughly researched reviews written by industry specialists. The following article is bundled with helpful facts- it contains everything so that you can make sensible decisions about the Subaru you want to buy. Get started by reading the full review or watching the video.
360 Degree Tour of the Subaru Impreza sedan
Salient Subaru Impreza Specifications
Check out the 2013 Subaru Impreza next to versus similar autos like the 2013 Hyundai Elantra, Chevrolet Cruze, Volkswagen Jetta, Ford Focus and the Honda Civic, and you will discover that the 2013 Impreza out does those vehicles in quite a few areas. Take a look at the reasons see why!
2013 Subaru Impreza Cargo Space: 11.3 cubic feet
2013 Subaru Impreza Colors: Deep Cherry Pearl, Marine Blue Pearl, Satin White Pearl, etc...
2013 Subaru Impreza Seats: 5 passengers
2013 Subaru Impreza MPG: 25 city / 34 highway
2013 Subaru Impreza 0-60 MPH in 8.3 seconds
2013 Subaru Impreza Body Style(s): sedan
2013 Subaru Impreza MSRP: $17,895
Compare the 2013 Impreza side-by-side against its competitors
Trim Levels & Amenities for Springfield, MO Subaru Impreza Drivers
Impreza Powertrain Specs for Springfield, MO Subaru Buyers
Peace of Mind Comes Built into the 2013 Subaru Impreza
Affordable Subaru Service in Springfield, MO, Missouri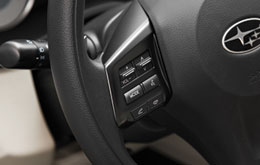 Subaru drivers don't have to roam far to find phenomenal auto repair technicians and real OEM made parts. Our Springfield, MO area Subaru repair unit is conveniently positioned by copious cities and we supply a long-term warranty on each service. Your Impreza will run without problems with assistance from the aces at our Springfield, MO service center. We take on a large array of services: from big, time consuming projects like muffler maintenance to manageable stuff like timing belt replacement and customary oil changes. Reliable Subaru's got your back for all Subaru Impreza maintenances in Springfield, MO, including incomplex factory recommended services. Find out how much you can save on your next service! Just follow the link below.