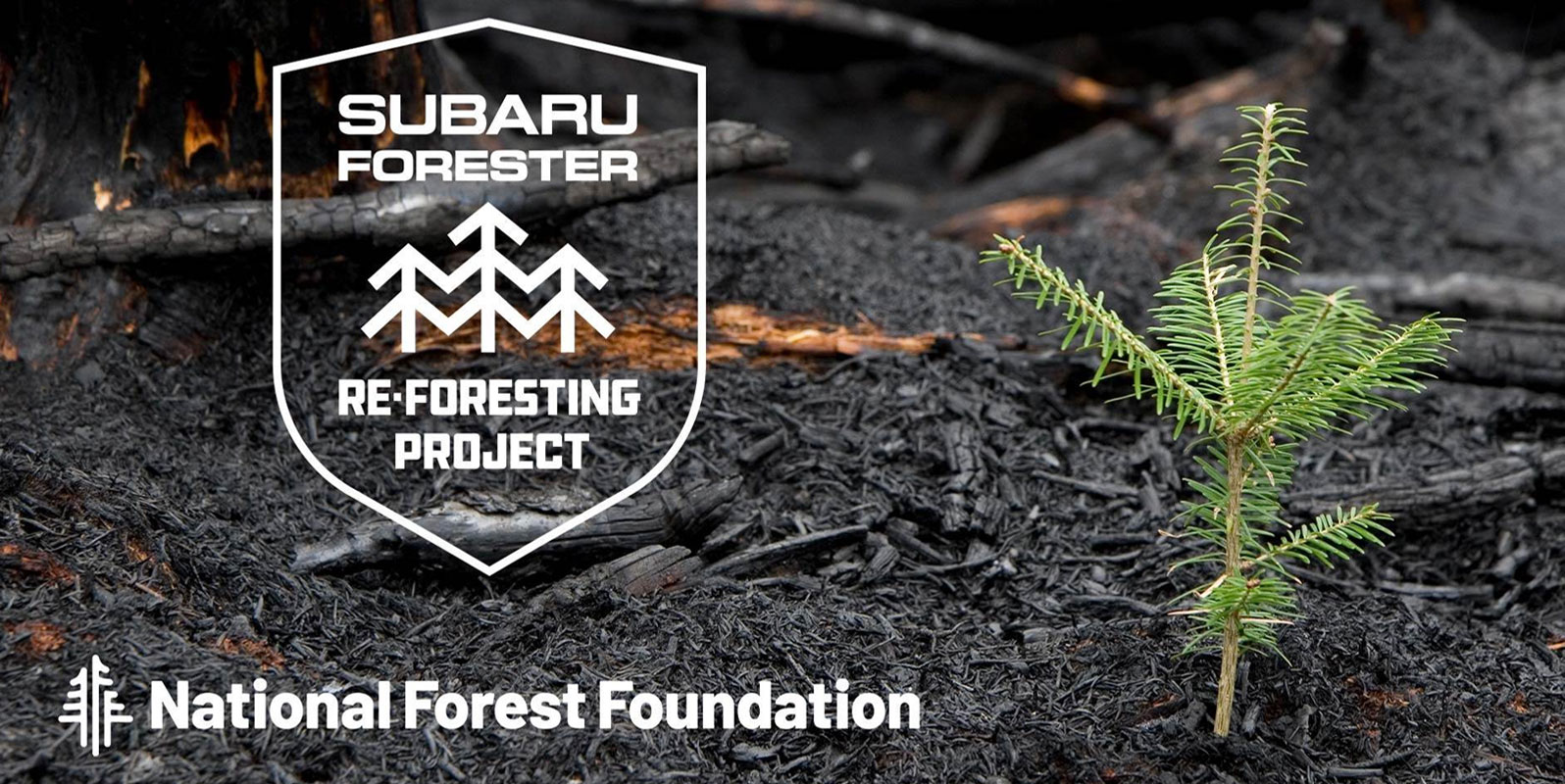 Subaru of America and its retailers located in California, Washington, Idaho, and Oregon will be replanting a total of one million trees by the end of 2022. This will occur in the areas of the West that have been devastated by wildfire in recent years. The initiative will move forward thanks to Subaru with the help of the National Forest Foundation.
This was a concept that was originally created in 2019 in hopes of assisting the animals and people that have been affected by wildfires in California. It was determined that there is also a need in Idaho, Oregon, and Washington. Many homes and acreage have been lost there as well. Wildfires have continued to cause damage all over the western side of the United States, but these newly planted trees will hopefully flourish and revitalize what has been lost in the way of public land and national forests.
The Subaru Forester Re-Foresting Project has replanted 500,000 since its creation in 2019, and 500,000 more are planned in the near future. This program will help to rejuvenate and protect the environment for our future generations. These trees are an incredibly important part of our lives, as they help to provide us with clean and healthy air to breathe. There are many wildlife species that live in these trees and forests, and trees can also help combat global warming.